Join intercessors from across the city to

PRAY

FOR

COLUMBUS.
​
​
We are a network of pastors, community groups, churches, business leaders, parents, students and so many others who are uniting together to pray for our city. Prayer groups meet to pray on a weekly or monthly basis agreeing in prayer over our monthly prayer guide. Each month we focus on a new prayer topic according to four main themes:
We are praying for the lost to enter into a saving relationship with Christ, for readiness to share the truth of the gospel and for bold preaching of the word. We are also praying for immigrant and refugee families that they would hear and respond to the Good News.
We are praying for unity in the body of Christ just as Jesus prayed to the Father that we would be one "so that the world may believe" that He was sent by the Father (John 17:21-23). One of our ongoing prayer requests is that every Columbus City School would be adopted by a church. You can read more about the For Columbus Kids initiative here.
We are praying for the Church of Columbus to be a beacon of light to the entire city. We are especially praying that churches would champion and practice a culture of discipleship leading to more and more mature believers who in turn make disciples. We are also asking for God's protection and provision over all our pastors.
We are praying for dramatic transformation in the city of Columbus. For heroin and drug overdose deaths to dramatically decrease, for victims of human trafficking and those caught in addiction to find freedom and proper rehab facilities. We are praying over every area of cultural influence in our city: business, government, media, arts and entertainment, education, the family and the Church.
Please reload
Take the next steps to partner with us in prayer!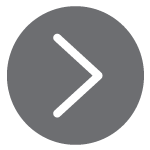 Click here to join our prayer network by signing up as an individual or as a group to pray for our city on a weekly or monthly basis.
Click on the PDF link to pray through this month's prayer guide and print it out to share with others.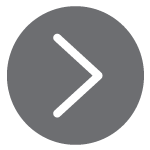 Read more about Pray for Columbus' history and faith statement here.